Stimulates earliness, which reduces the crop cycle by 3-8 days, depending on the crop and environmental conditions
Increase of vigor in treated plants, increase root mass production
Increases yield in weight and quality at harvest
Better quality of bunches
Substantial cost-benefit improvement
Achieve improved quality, yield, and ROI in your crop
The Grow Seven Potato Crop Program is designed to offer unique solutions that support and enhance current grower practices. This program includes solutions aimed at strengthening plant establishment, and providing nutritional ingredients - using our proprietary delivery technology - that are essential throughout the growing season in order to achieve optimal harvest quality and quantity. We aim to help growers benefit from a customized program that is designed to meet their specific needs. Below is our recommended Potato program, which can be incorporated into current application Systems.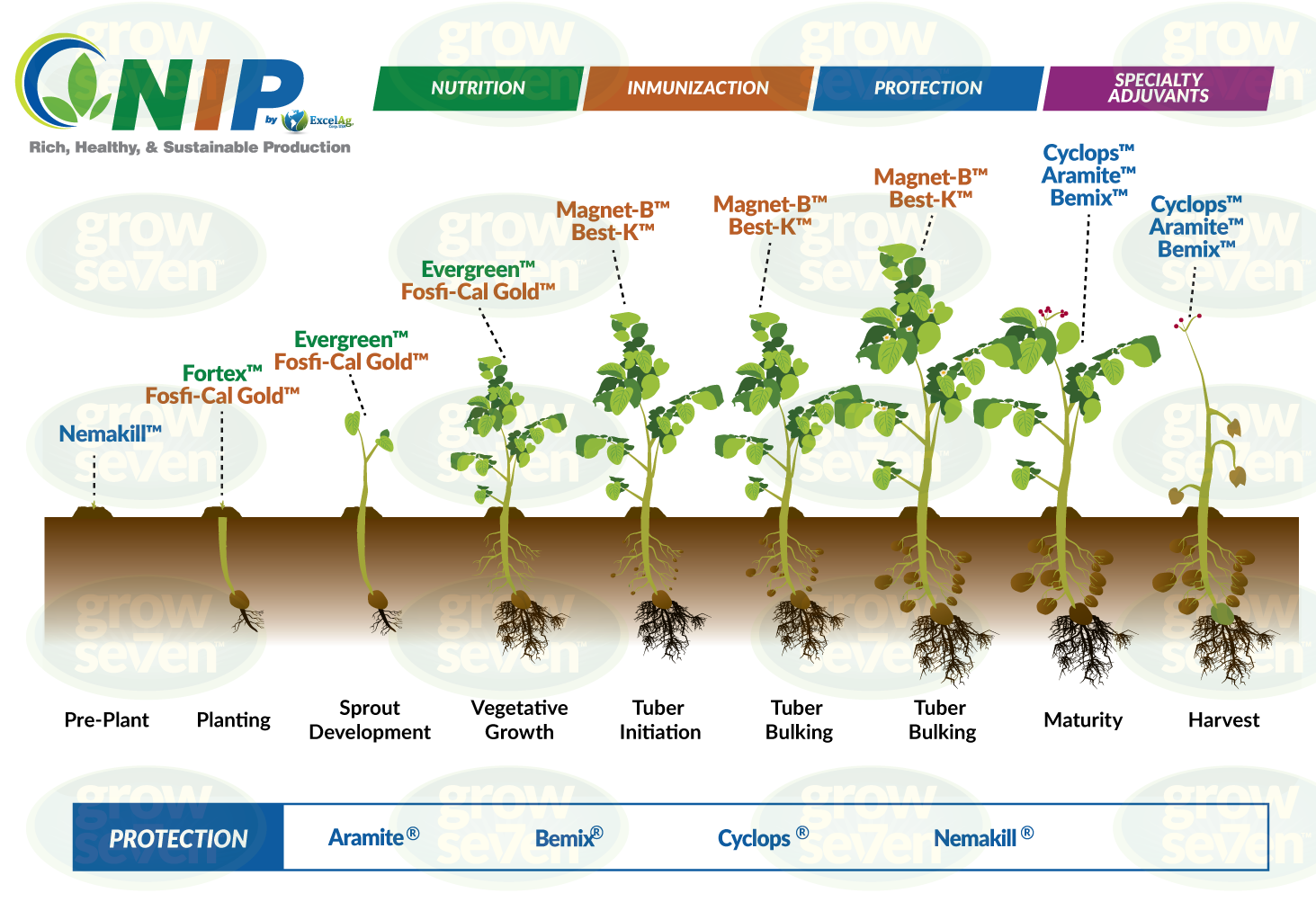 Grow Seven products can increase your plant yields and enhance your ROI.
NEED HELP?
Call us at 1-866-90-GROW7 or send us an email and we will respond within a business day.
We work closely with growers to design customised formulas that solve specific problems. We've developed a robust set of products that are proprietary, innovative, and made in the USA.